Dusty Girls Pt. Two
After reading my last review on my favourite Dusty Girl products, the company sent me a thank you parcel. I was so excited to find some beautiful makeup inside. I thought I would write a small review to update you on the new products I have used.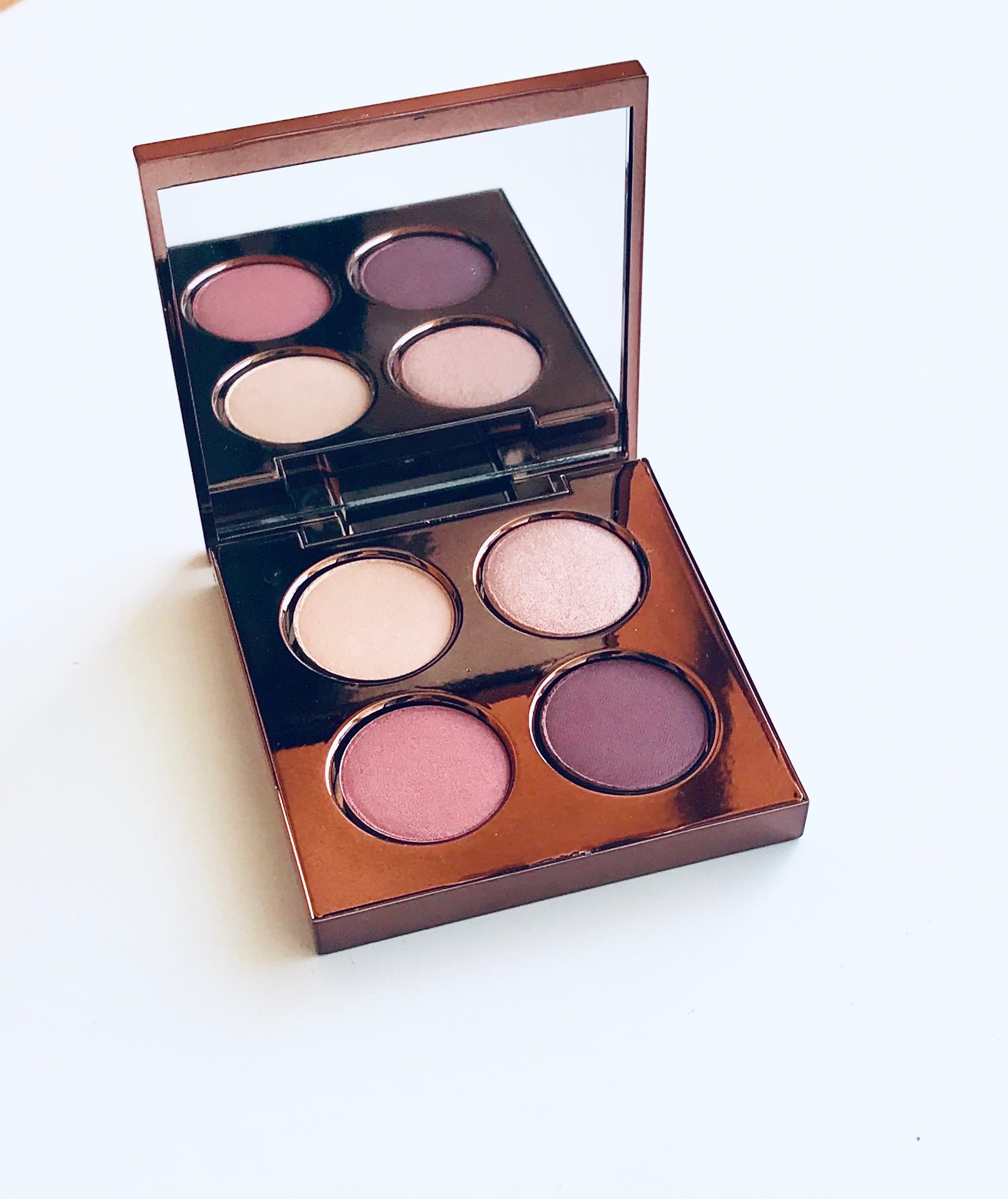 Quintessential Romance Eye Shadow Palette
The palette is a beautiful rose gold colour with a mirror inside, making it easy for travel and touch ups. The four eye shadow shades are champagne bliss, peony petals, rose quartz, and raining rubies. At first I wasn't sure if this colour scheme would suit me when it was released. After applying, I fell in love with the calm and subtle shades of the palette. I use this palette for everyday wear, afternoon engagement parties, and even on date night. This was a beautiful addition to my collection and has now become a new favourite.
Mineral Foundation Powder - Medium
I cannot tell you how happy it makes me when companies that I review actually pay attention to what I have said. I previously had trouble finding the new foundations in stockists surround me. They only stocked the previous colour range. It made it difficult for me to know which shade I would be and I only had an online photo to help me decide. After using the light foundation, I was happy with the feel and appearance of it on my skin. It did make me look a little pale though as it was a shade too bright for my complexion.
Dusty Girls sent me the medium foundation powder and I have had so many comments on how great my skin looks. My partner immediately noticed that my skin had a healthy glow and asked if I was having a good week with my health. This powder is light, easy to apply and you don't need a lot. A little goes a long way, giving a healthy appearance of the skin. I often forget that I have makeup on at the end of the day. The makeup is so light to wear and looks completely natural!
Natural Vegan Lipstick - Chia seeds
I had been using the Maca Nude colour given to me for Christmas last year. In the past I have used purple and brown lipsticks which is why I thought this would suit me. When I received the Chia Seeds lipstick, I immediately put it on and loved the colour. It gave a natural pink look to my lips without drawing too much attention. I had thought it would be too bright for me as the lipstick itself is a very warm pink shade. When applied, the pink is very natural and compliments my colour well. This also looks amazing when paired with the quintessential eye shadow palette.
I hope this has been helpful for anyone wondering about these products. For more information on other Dusty Girls products, have a read of my original post for a more in depth review! Link below.