Modibodi FAQ's
Since my original post on Modibodi underwear, I have had so many questions asked about them. I thought it would be helpful to collect the questions over time and create a frequently asked blog post. If there are questions that aren't on here and you would like answered, feel free to message or email me and I can add them to the list.

General
Do they feel like a wet pad?
This is the number one question I get asked! People always ask me if its like wearing a pad. The answer is NO. The technology built into these undies are specifically designed to stop this. The only time I ever feel any wetness or blood is if I pass a large clot. It takes quite a while for the undies to filter this through as its much thicker. I usually wipe it away when I use the bathroom.

How do I know which style to get?
I had no idea where to start when I was choosing my first pair. I think the best advice is to go with a pair that looks comfy to you. My first pair was the sensual high waist in black. I liked the idea of having moderate coverage whilst also having a dash of lace. Say goodbye to granny panties with pulled threads and distorted gussets from ripping pads off! I always feel confident in my Modibodi underwear! I wouldn't have modelled in them if I wasn't.

What if they don't fit?
Modibodi offer a 30 day money back guarantee. Check their website and terms and conditions. Their customer support team is wonderful so drop them a line if you aren't sure.

Which size will I be?
There is a sizing chart available on their website. I found I was a size smaller in Modibodi than I was in Bonds.

Are they comfortable?
Sleeping in a wet pad was always my nightmare. I hated feeling wet all night and worried I was going to leak! Modibodi has changed that for me. I always feel comfortable and well covered.

Do you have to change throughout the day?
I wear one pair during the day, change, then one pair overnight. I prefer to wear the heavy/overnight range during the night. It has extra coverage for those up the butt and out the side leaks!

Are they good for heavy periods?
This is one of the biggest questions I get asked. Yes, they are! I personally lose anywhere up to 60mls of blood during the day on my period. This doesn't count overnight. I have never leaked or had to change more than once a day. As I said earlier, I wear one pair in the day and change overnight.

I'm worried they won't hold enough to last a day, what do you think?
I give the same advice to everyone who tries them out. Try them at home on your heaviest days, place a towel under yourself if you're concerned and let the trust test begin. If you're out and about, take a spare pair with you. Just test them out and see what works for you.

Cleaning & Drying

How do I clean them?
Once you take them off, rinse them in cold water until the water turns clear. I gently squeeze mine while rinsing. Pop them over the laundry sink or somewhere they can air out. When you are ready to wash, make sure to put them in a delicates bag. Use laundry detergent but never fabric softener. Place on line and wait for them to dry. No tumble drying! Follow instructions online for best care.

I feel gross putting them in the washing machine, how do you feel about it?
You should have removed all the blood when you rinsed them out. There will only be small traces left in the underwear. Some people prefer to wash their underwear seperately to clothes. I put mine in a delicates bag in a normal cycle. Washing detergent is designed to remove dirt, body fluids, etc from clothes and clean them.

I hate touching blood, what do I do?
You can use reusable gloves if you like! That way you won't have to handle any blood.

Can I put them in the dryer?
No. This will affect the absorbency in the underwear. It is best to line dry.

What washing detergent should I use?
Whatever you use for your clothes. I have tried a few different detergents and none are better than others in my opinion.

Can I use fabric softener?
No. Again, this will affect the absorbency technology.

How long can I wait to wash them without they going gross?
i've left them a few days without any problems. As long as they have somewhere to air and aren't in a moist environment. Over the laundry sink is where I store them until ready to wash.

Why do they take so long to dry?
The undies are quite thick due to the layers inside designed to absorb moisture. They do take a while to dry, especially the heavy/overnight ones. I usually hang them inside out and with two pegs. After a while I flip them back to normal so both sides are getting aired well. This speeds up drying time.

Description
Yes, yes, yes. These are brilliant. I'll admit the feeling takes a little getting used to but I wear these all the time now. On my period, during ovulation, when I forget to wash my normal tights. They are very comfy, absorb all the sweat, and doesn't leave you feeling super gross when exercising on your period.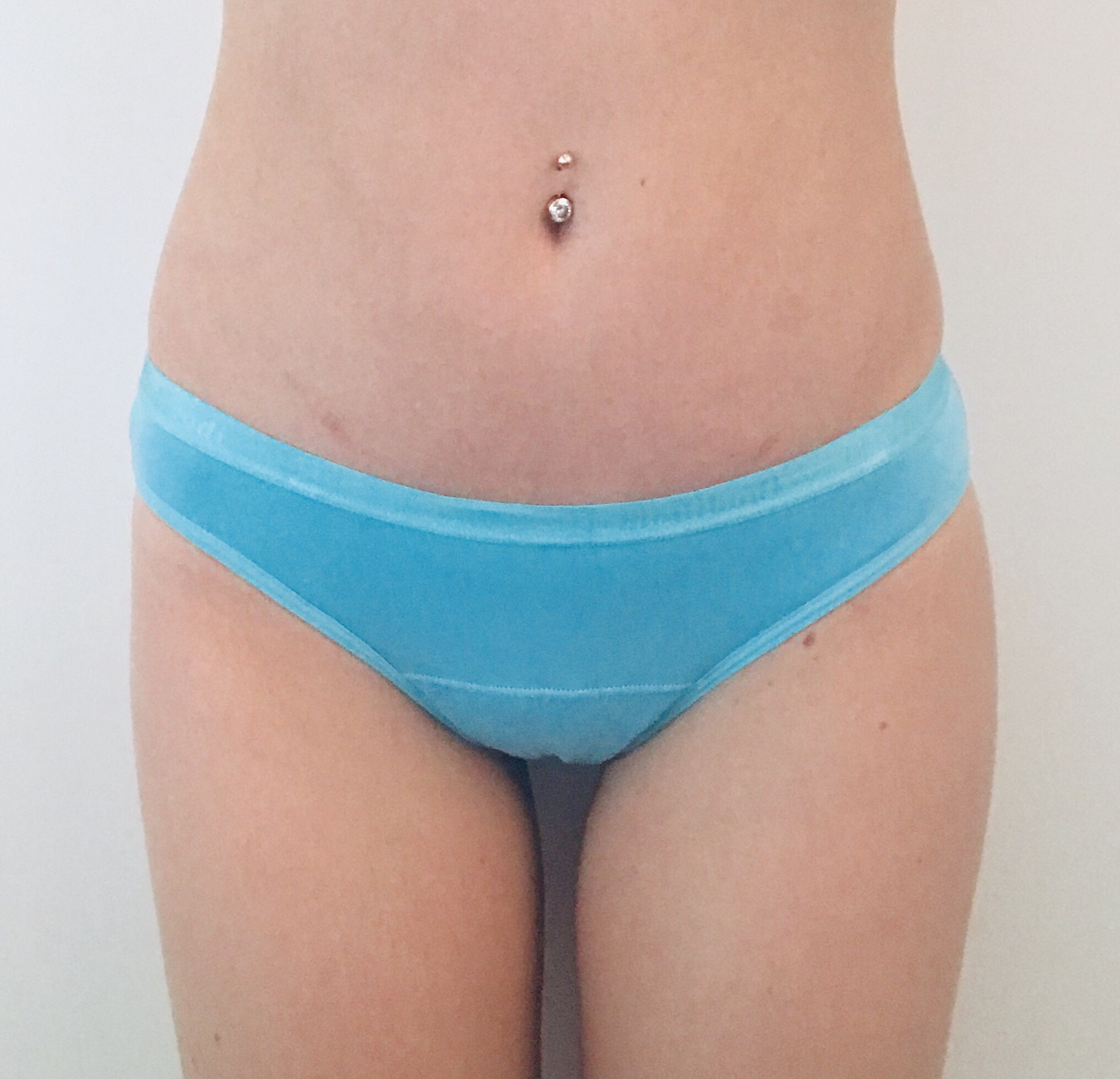 I really like the colour range available in classics. I have the blue, purple, and beige. The blue is definitely my favourite! I love the brightness of it. The undies themselves are very comfortable with good coverage. The cut is lower in the leg than the sensual high waist.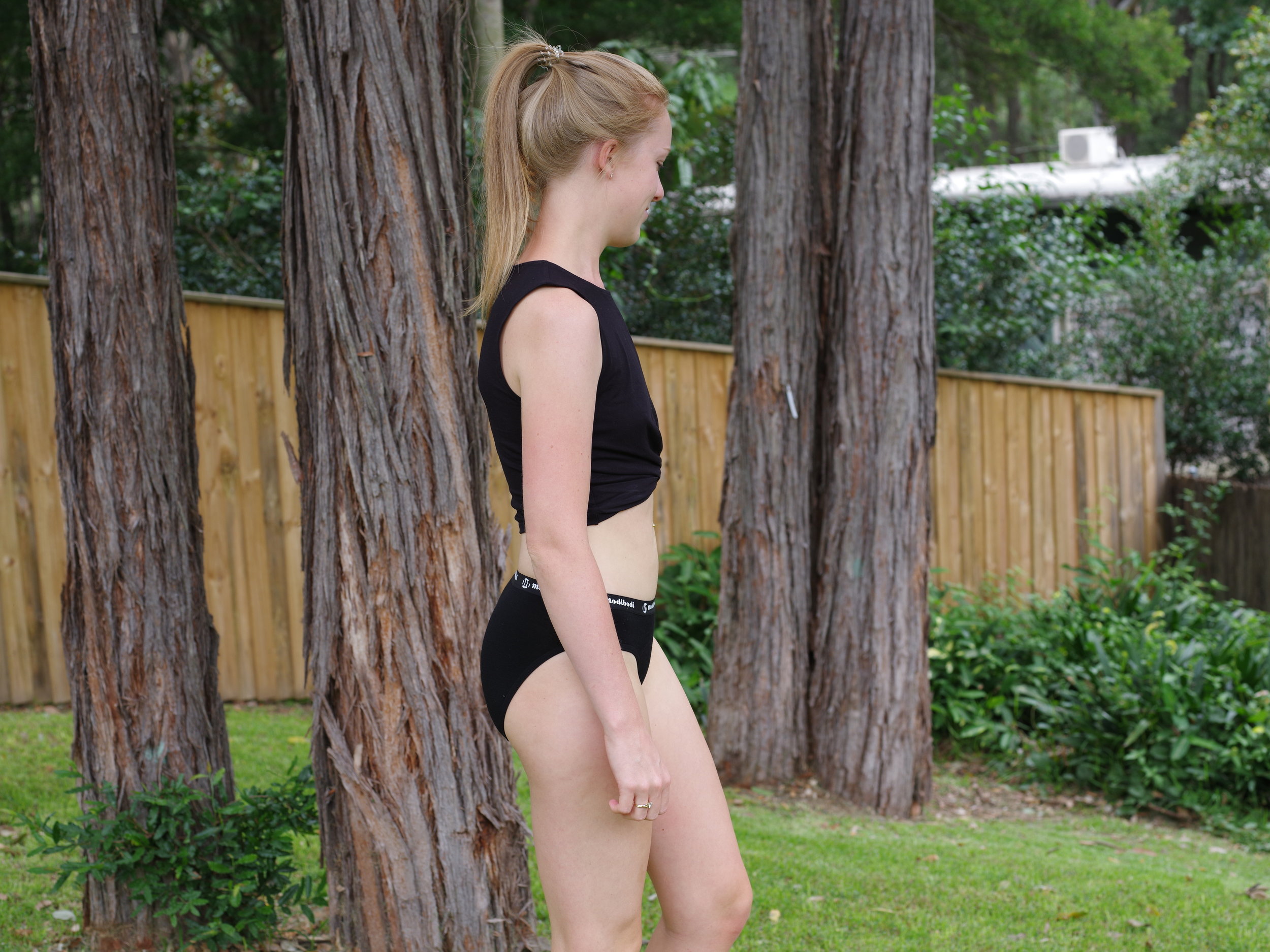 For someone who wears g-strings when I exercise, I find I don't get a lot of use out of these. I ended up giving them to someone who only wears classic cut and is training for a marathon. They have said they are brilliant and soak up a lot of the sweat especially in warmer months.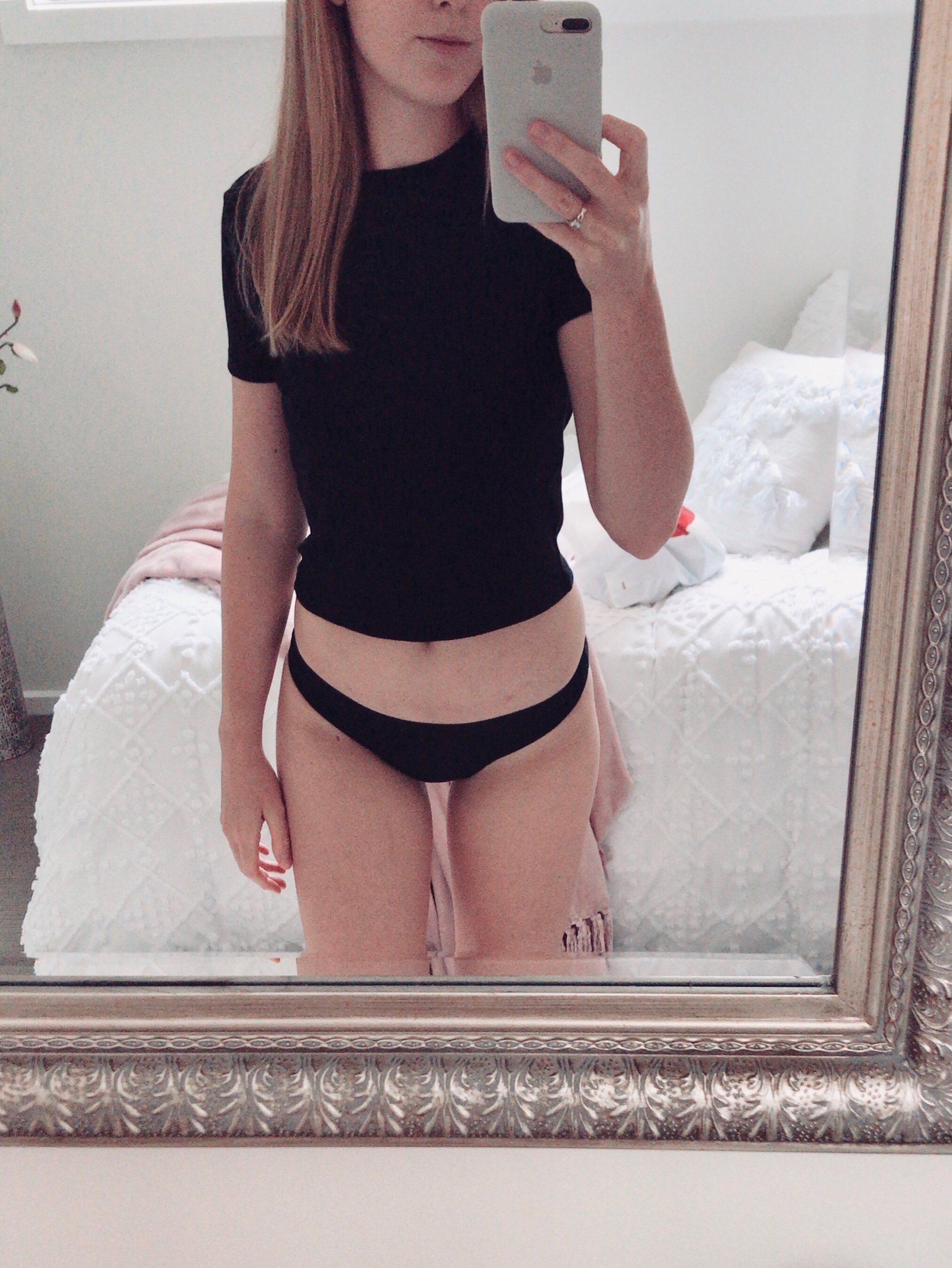 The seamfree bikini is great for wearing under tighter clothing when you don't want to see your underwear line. Personally I find they do ride up quite a lot during the day giving me a bit of a wedgie. I wear these if I have tights or a fitted dress on.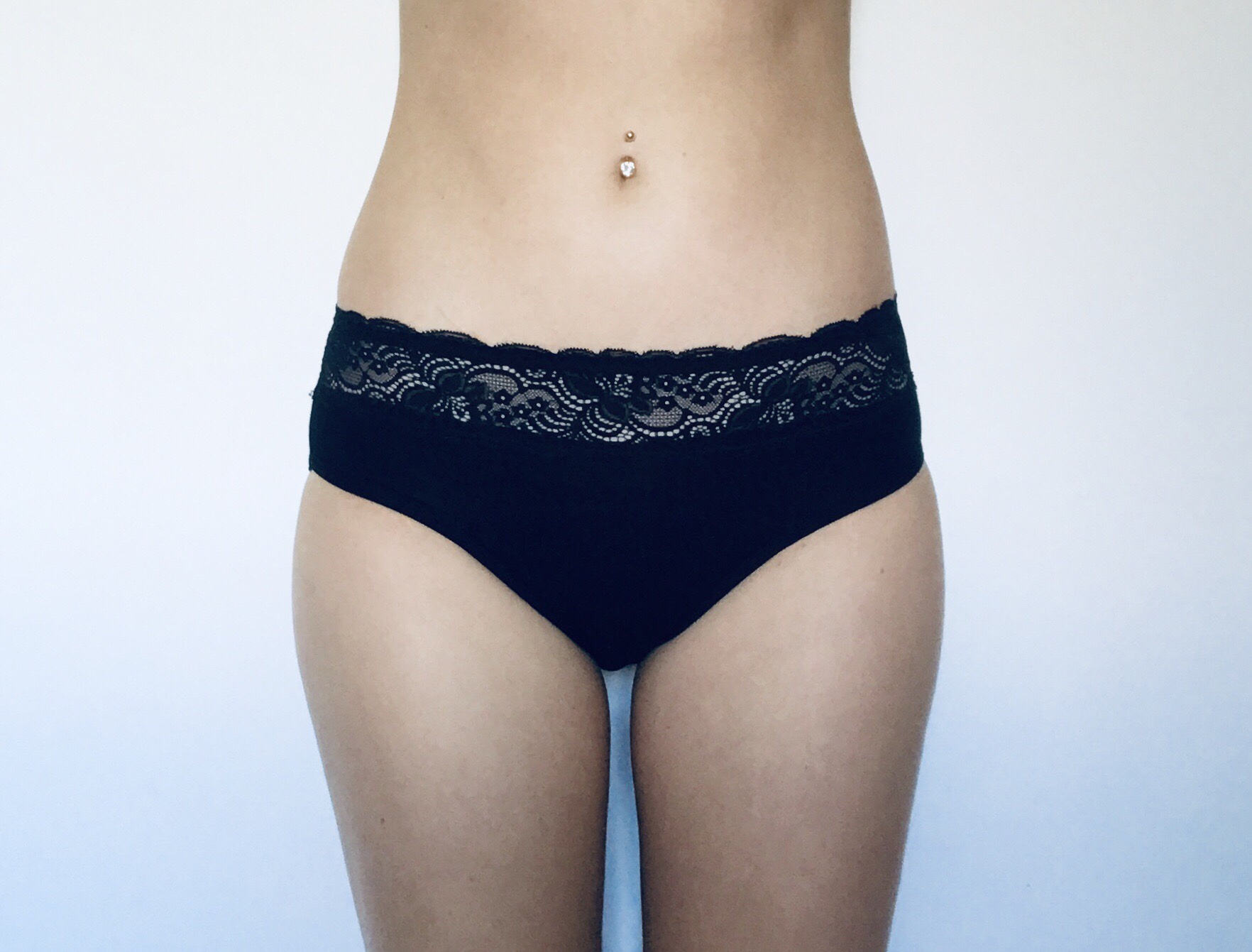 These are my absolute favourites! They are so comfortable and give a good amount of coverage. The lace on the top gives a little extra to the undies and personally gives me more confidence when I'm on my period. They are cut a bit higher up in the legs giving a beautiful line to the leg. There are plenty of gorgeous colours to choose from!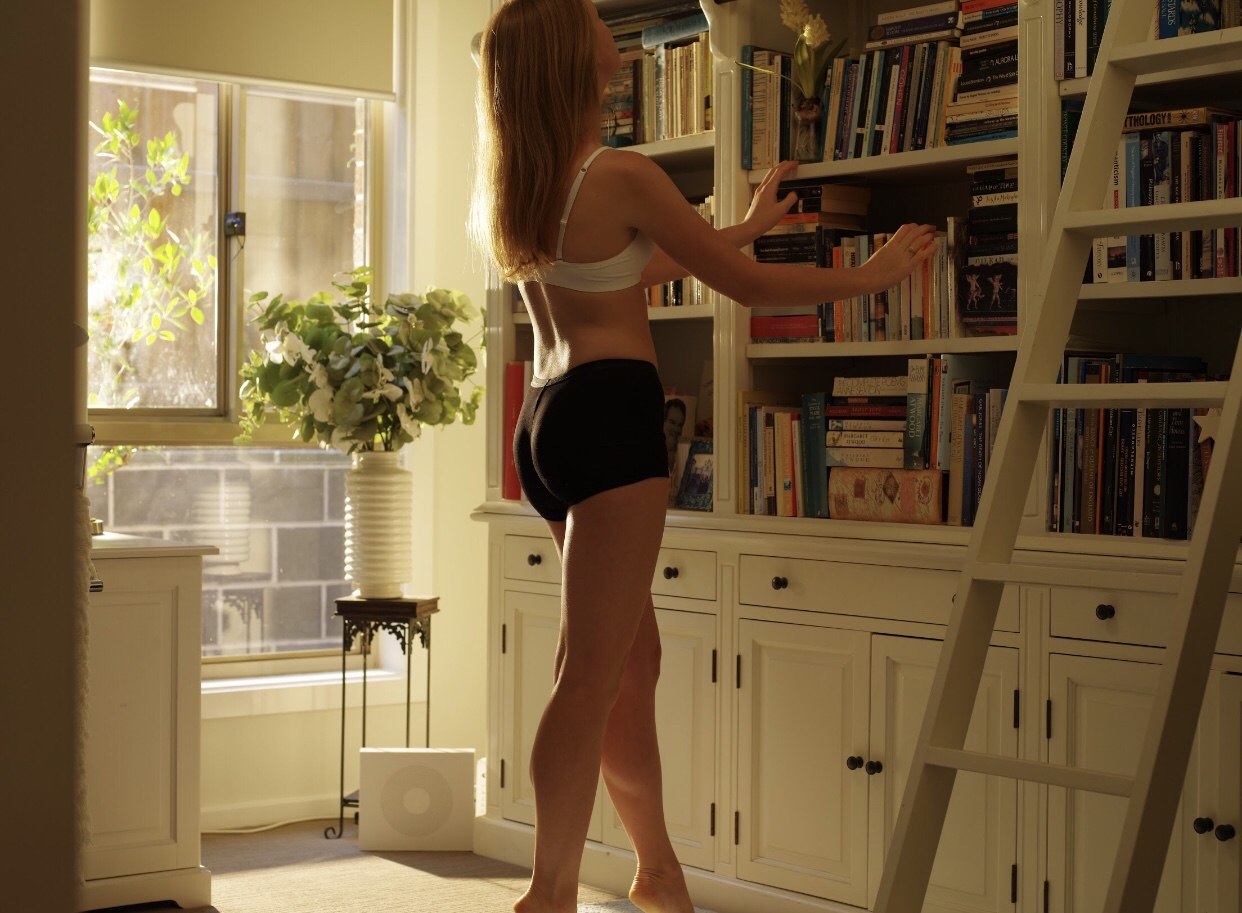 Okay 100% honesty, these are my least favourite. ONLY because I have never been a big fan of boyleg underwear to begin with. For those of you who do like this cut, you will definitely love them.
I am absolutely obsessed with the vegan bikini. The material is so soft and feels beautiful on the skin. For some reason I only have one pair, probably because they sell out so fast! The cut is the same as the classic bikini making it comfortable and even more eco friendly!
Classic Thong
Again, I'm not sure why I only have one pair of these! I LOVE the classic thong! I pair this with my cup during my period if I'm going to pilates/yoga, or wearing tight clothing. The cut is great and gives me so much confidence being able to wear a thong during my period.
For more information please follow the link provided below to the official Modibodi website.
If you would like 15% off your order, use my discount code HEATPACK15
T&C's: Excludes discount on bundle packs, gift cards and clearance items as these are already discounted. Only one use per-person. Not to be used with any other discount. Expires 2021-01-01.